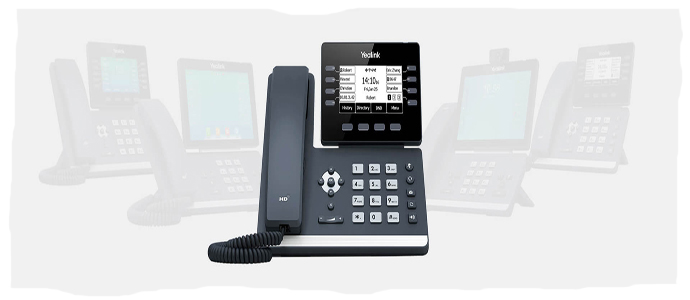 Yealink IP-Phone หัวเครื่องโทรศัพท์ที่ทำงานบนระบบ VoIP ได้ถูกพัฒนาขึ้นมาเพื่อตอบโจทย์ให้เหมาะกับการใช้งานของออฟฟิศยุคใหม่
Yealink T5 Series Phone
SIP-T53 NEW
Prime Business Phone
Explore More Details of T53
The Yealink SIP-T56A is a simple-to-use smart media phone that provides an enriched HD audio experience for business professionals. This all-new smart media phone enables productivity-enhancing visual communication with the ease of a standard phone. Based on Android 5.1.1 operating system, the SIP-T56A features a seven-inch fixed multi-point touch screen, integrated Wi-Fi and Bluetooth 4.0+ EDR, and it is coupled with a built-in web browser, calendar, recorder and more, which also support the installation of third-party applications for business customization. The Yealink SIP-T5 Smart Media Pone Series strikes an exquisite balance between simplicity and sophistication, offering an all-in-one communications solution for today's busy executives, managers and teleworkers.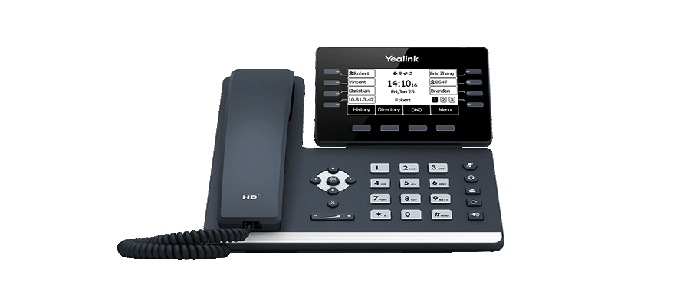 T53W
Entry-level phone, well suited for common workspace
T53+ EXP50
Connect up to 3 Expansion Modules EXP50
(Self-adaptive slidecar with color screen) for more line keys
Key Features

Adjustable High-Resolution Display

Aligning with a fully adjustable display, the T5 Business Phone Series can easily fulfill the viewing needs at a variety of angles and under a variety of lighting conditions and finally provides optimized user experience.